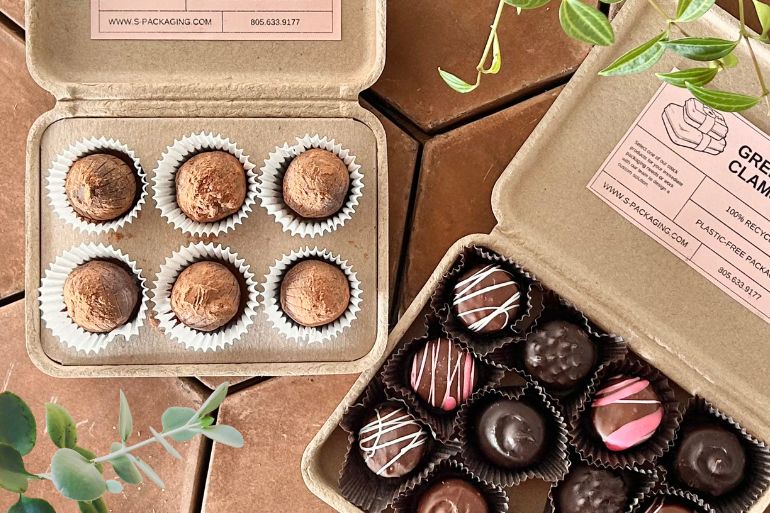 Chocolate Box Ideas & Inspiration
GreenKraft clamshells are an eco-friendly and plastic-free packaging option for artisan chocolates and truffles.  The color, texture and simple elegance of our molded pulp clamshell is a natural complement to hand crafted chocolates.  Together, with an assortment of packaging accessories, you can create a distinctive, beautifully and thoughtfully designed chocolate box.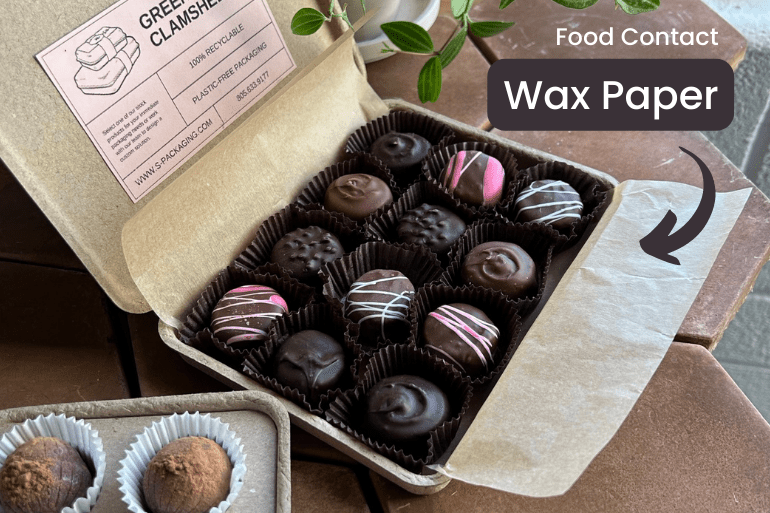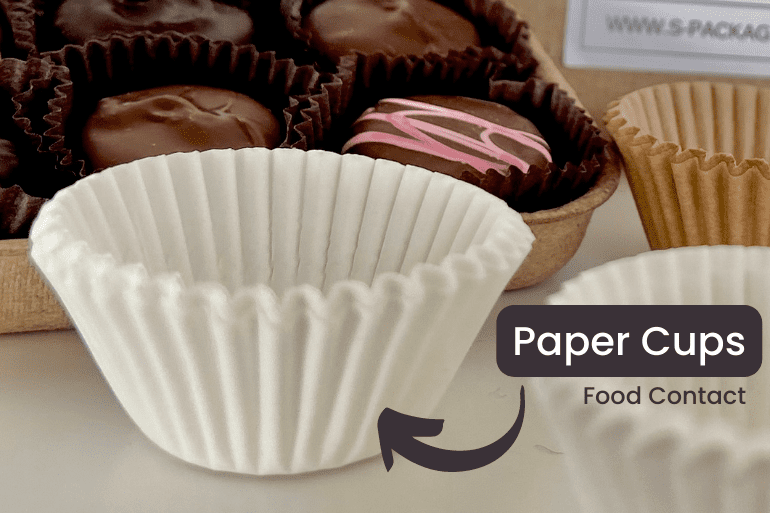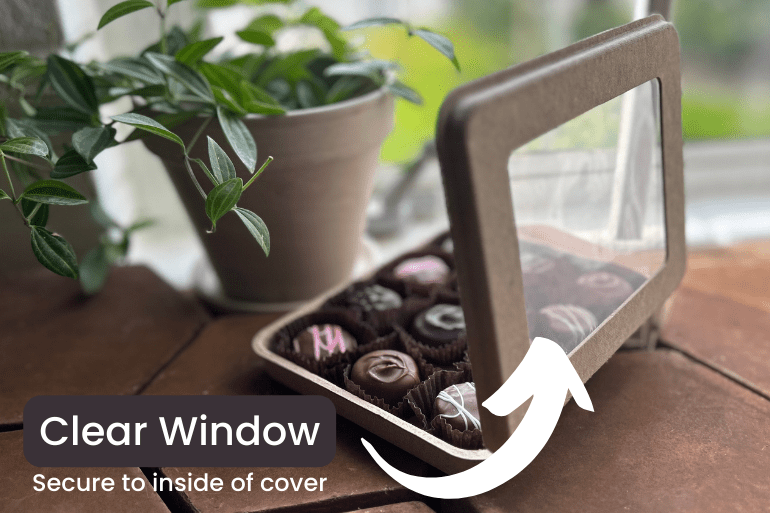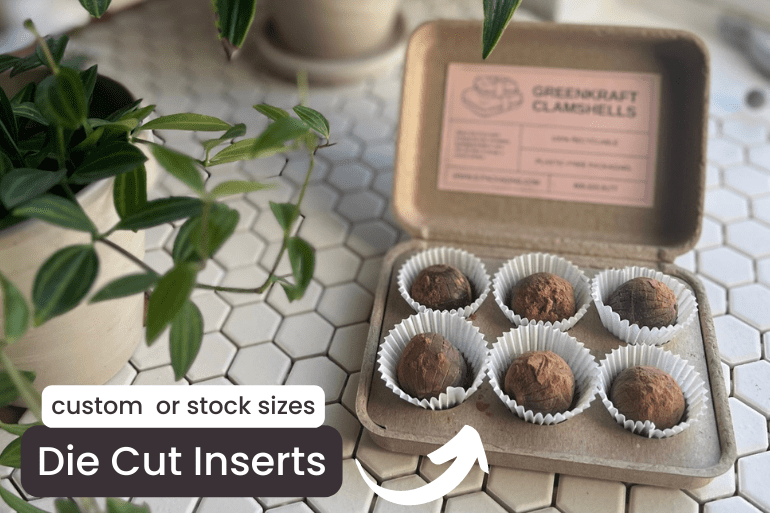 Candy Paper Cup:
Place chocolates in food grade candy paper cups available in a full range of colors.
Window:
To create a clear window, secure a clear plastic or cellophane sheet to the inside of the cover with tape or glue.
Parchment Paper:
Cut strips of food grade parchment paper to fold over the chocolates. The brand If You Care has a Parchment Baking Paper that is chlorine-free and Biobased certified.
Die Cut Inserts:
Use one of our die cut inserts to hold chocolate truffles in place.
Note:
GreenKraft clamshells are not approved for direct food contact. We recommend using food contact materials with our packaging. SPI does not supply candy papers, plastic sheets or parchment paper.