Custom Consumer Packaging
Molded pulp packaging is very versatile.  Historically it was only used to protect fragile items during shipping, such as eggs in egg cartons.  However, with new finishing treatment techniques, such as pressing, trimming and debossing, we can now make beautiful and stylish custom consumer packaging.
The natural and tactile aesthetic of molded pulp is an ideal packaging solution for companies that want to build an eco-friendly brand image.  With the raw and textured appearance of pulp packing, it is easy to communicate a commitment to the environment.
Good things come in GREEN packaging!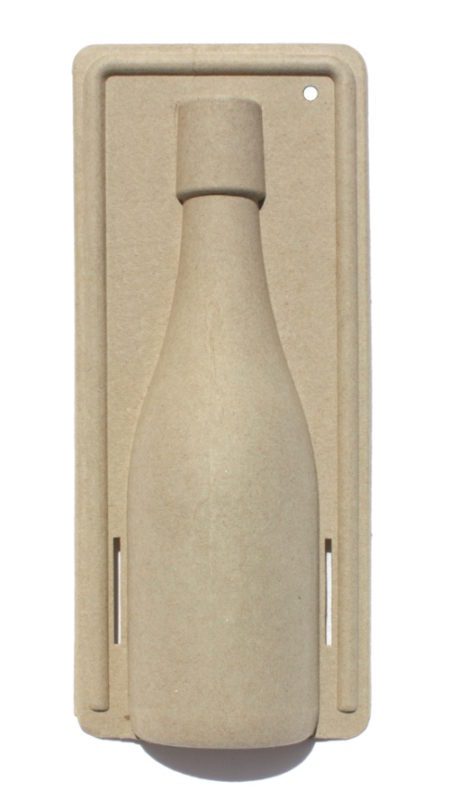 Consumer Packaging Development Process
During the development cycle SPI will work closely with you to identify the best options based on your specific needs.
Concept Development:  What are your packaging goals, including functional, aesthetic and environmental?
Schedule:  When do you need the first delivery?
Order Volume: How many units do you need per month? per year?
Design: We will provide 3-D technical drawings & prototypes for review and approval.
Production: We will manufacture to your specifications and work with you to develop a delivery schedule that works for your business needs.
Special Needs: Do you have any other requirements that we should know about?
Order Minimum & Lead Time
Minimum Order: Starting at 30,000 units (some flexibility depending on the project scope)
Lead Time: 12-14 weeks from design approval
Set-Up & Tooling Fees: Contact SPI for pricing