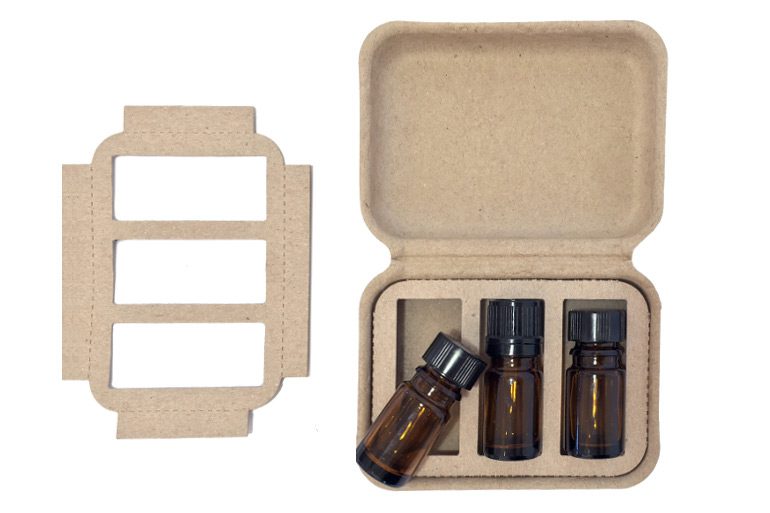 Customize Your Packaging with Die Cut Inserts
Die cut inserts are a simple way to customize your packaging.
Protection –  Die cut inserts are tailored to fit the shape and size of your products, so they secure your products in place and prevent them from rubbing against each other during shipping. This minimizes the possibility of damage or breakage.
Retail Packaging – Die cut inserts enhance the visual appeal of your packaging by creating a sleek and customized design.
They are especially useful for:
Packaging sets of bottles, jars or tins
Displaying jewelry (earrings, necklaces, bracelets, rings)
Creating gift sets of product bundles
Select from our stock, ready made designs or let us help you create a custom insert according to your product's measurements.
Designed to be used with our GreenKraft clamshells
Choose our standard layouts or design your own
Shipped flat and then folded to shape
Optional — secure to the inside of the clamshells with an adhesive or glue. Elmer's works great!
Made from pressed chipboard or recycled cardstock paper (rainbow of colors)
100% recyclable, just like our clamshells
You can glue an insert into a GreenKraft clamshells in three simple and quick steps:
Step 1: Bend at the perforated edges
Step 2: Glue the outside of perforated edges
Step 3: Place the insert inside the clamshell and hold down for 2-3 seconds
See tutorial video below!