What Is Molded Pulp?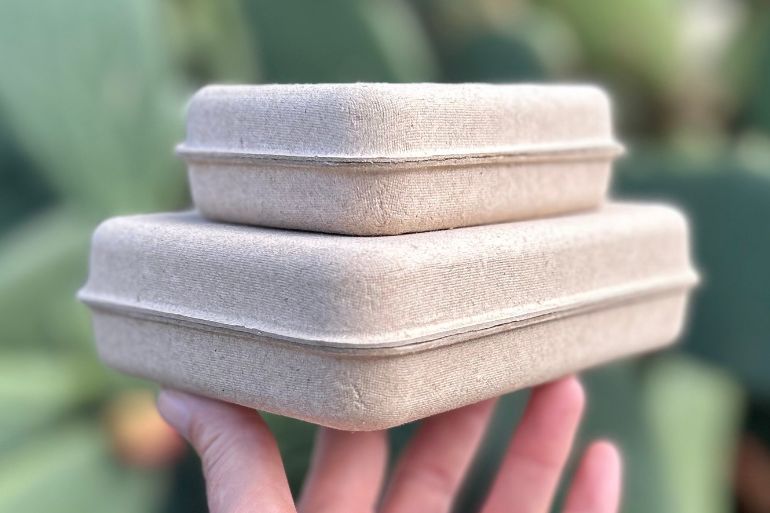 Formed to Shape Packaging
Molded pulp (also known as molded fiber) packaging is made from a variety of fibrous materials such as recycled paper, cardboard offcuts or natural fibers (sugarcane bagasse, bamboo, wheat straw). The raw materials help determine the color, surface texture and physical properties of the packaging (more info).
Manufacturing
Pulp packaging is made from a series of steps.  First, the raw materials (cardboard / newspaper / natural fibers) are blended with water to make a pulp slurry.  A mesh forming tool is lowered into the pulp slurry tank. A vacuum pulls the slurry through the mesh tool until the desired thickness is achieved.  The wet parts are released from the mesh tools and dried.  The dried parts are bumpy and deformed.  To smooth the surfaces, the parts are pressed by heated metal tools.  Debossed logos or artwork can also be applied at this stage.  Finally, the edges are trimmed and any holes or windows are die cut (more info).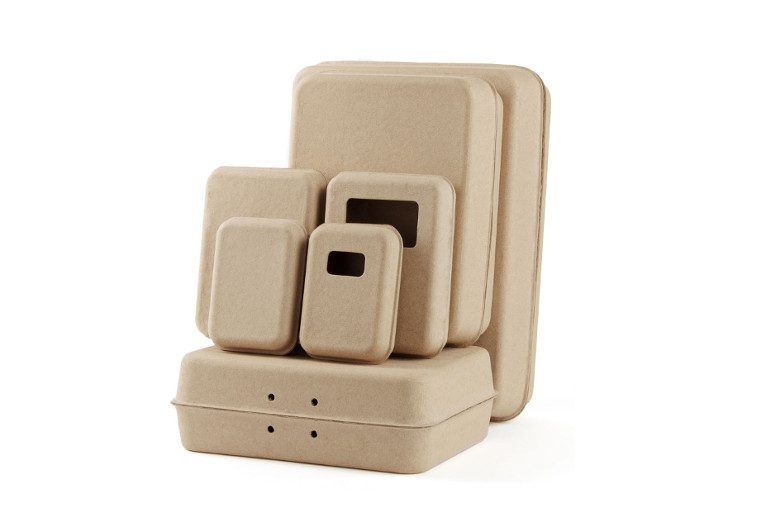 Packaging Design
Unlike traditional folded cardboard boxes,  molded pulp packaging has rounded corners and complex three dimensional shapes.  When the pulp parts are formed, they need to release from the forming and pressing tools — so sharp 90 degree angles are not feasible.  Instead, pulp packaging is designed to have 5-10 degree draft angles and corner radii.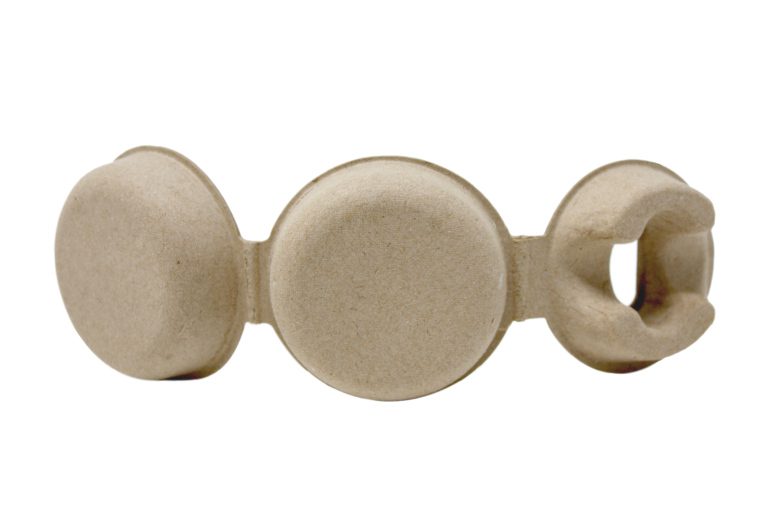 Protective & Consumer Packaging
The first patent for molded pulp manufacturing was filed in 1903 and it has been evolving ever since. Historically it was just used for protective packaging, such as egg cartons and end caps. In more recent years, there have been advances in the technology to create more sophisticated packaging with smoother surfaces and a more stylish look & feel.
With the improved appearance, pulp packaging is now being used for a wide range of applications.  Global consumer brands, such as Apple and PUMA developed elegant and distinctive retail packaging with molded pulp.  Apple's iPhone is designed with a smooth white pulp insert that is secured into a printed rigid box.  PUMA chose a more organic and natural aesthetic for their mobile phone case with rounded corners, debossed artwork and a natural kraft-colored corrugated material.  Here are SPI, our molded pulp GreenKraft clamshells are an off-the-shelf packaging option for businesses and projects of any size.
Sustainability
Plastic pollution is one of the most pressing environmental issues.  There is widespread evidence that plastic is contaminating our waters, wildlife and negatively impacting human health.   Plastic packaging is a large contributor to the global crisis and the search for plastic-free packaging has helped to push the demand for fiber-based packaging.
Recycling rates for plastic are very low.  By comparison, the recovery rate for paper and cardboard packaging is quite good and the network to recover them for recycling is well developed. According to the EPA, the recycling rates for paper and paperboard grew from 17% in 1960 to 68% in 2018.
Molded pulp packaging is part of a strong closed loop system – pulp packaging is made from recycled fiber materials and can be easily recycled after its useful life with other paper and cardboard materials.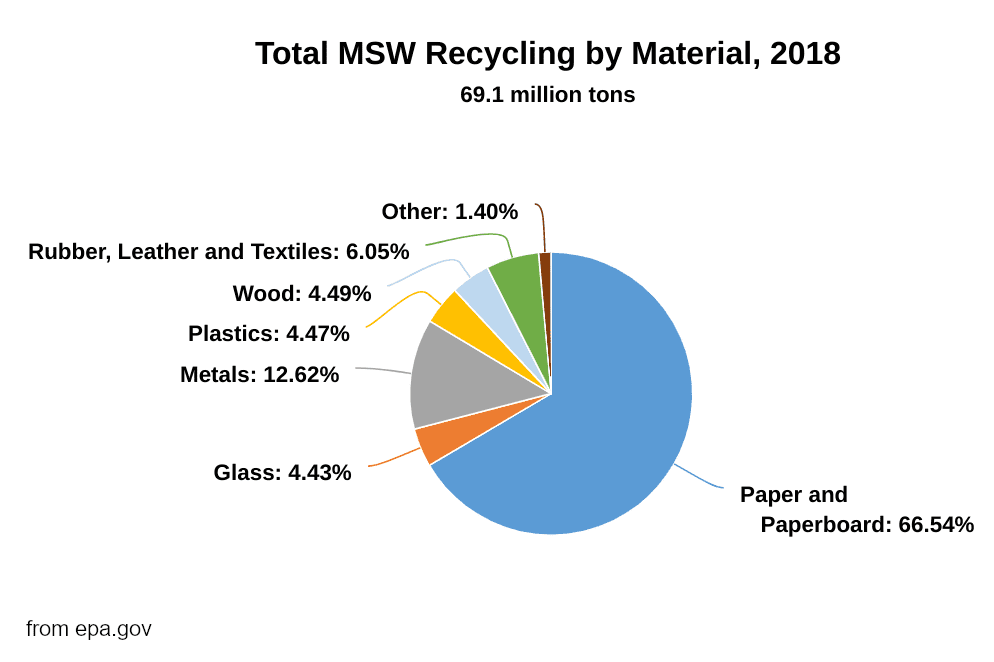 The International Molded Fiber Association (IMFA) has identified four distinct types of molded pulp based on the manufacturing process.
Type One: Thick Walled
Manufactured with a single mold. The wall thickness ranges from 3/16 to 3/8 inches.
Type Two: Transfer Molded
Manufactured with one forming and one transfer mold. The wall thickness ranges from 1/8 to 3/16 inches.
Type Three: Thermoformed (Thin-Walled)
Manufactured using multiple heated molds. The wall thickness ranges from 3/32 to 5/32 inches.
Type Four: Processed
Manufactured with a secondary or special treatment process.