Sustainable Packaging Industries
Plastic-Free Sustainable Packaging
At Sustainable Packaging Industries, we are passionate about creating eco-friendly molded pulp packaging that meets our customers' aesthetic, environmental and performance needs. Our packaging is 100% biobased, plastic-free, bleach-free, dye-free and glue-free, and made from recycled cardboard. We are proud to be part of a growing trend to offer plastic alternatives that help reduce packaging waste and minimize the environmental impact.
Molded Pulp Packaging
We specialize in molded pulp packaging.  Molded pulp (also known as molded fiber) packaging is made from a variety of fibrous materials such as recycled paper, cardboard scraps or natural fibers (sugarcane bagasse, bamboo, wheat straw). The raw materials help determine the color, surface texture and physical properties of the packaging.  Unlike traditional folded cardboard boxes,  molded pulp packaging has rounded corners and complex three dimensional shapes that help distinguish it from traditional packaging.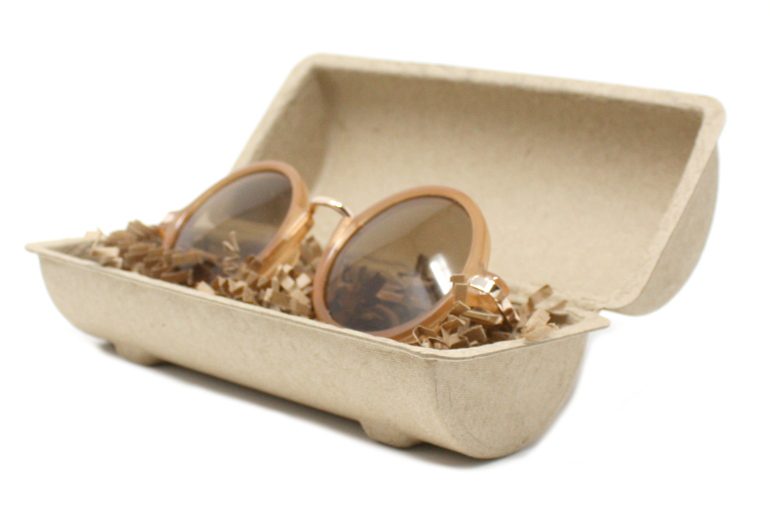 Rounded Corners and Complex 3D Shapes
GreenKraft Clamshells
After hearing from frustrated business owners about their struggle to find suitable and affordable packaging, SPI launched GreenKraft, a line of ready-made clamshells available in a range of universal sizes and shapes to support a wide range of products, from soap to chocolate to stationery. You can customize them with die cut inserts, printed sleeves, wrap around labels or debossed logos to match your brand's style and aesthetic. You can order small quantities online or request a quote for larger bulk quantities.  We have sustainable packaging solutions for projects of any size.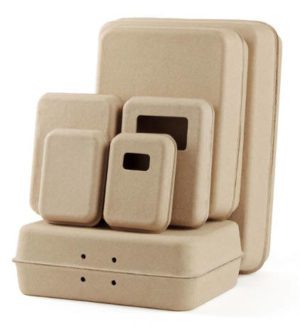 Custom Molded Pulp Packaging
We also offer custom packaging solutions for larger projects. Whether you need a unique shape, size or design for your product, we can make it happen. We have the experience and the technology to create innovative and cost-effective packaging that reflects your brand values and environmental goals. Contact us to learn more about our custom packaging services and how we can work together to create the best packaging for your needs.
Samples
If you are interested in trying out our products, we recommend ordering samples. We have several sample packs with a variety of sizes and shapes. You can use the samples to test and mock up your packaging before placing a larger order. Ordering samples is a great way to see the quality and sustainability of our packaging for yourself.
Questions?
Have questions? Contact us and we will be happy to assist you.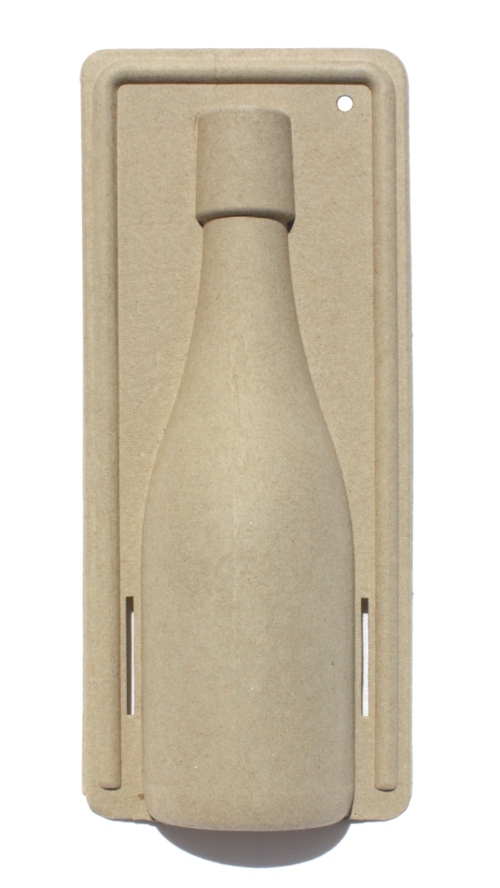 Good things come in GREEN packaging!