Jewelry Packaging & Boxes
Choose our stylish and eco-friendly GreenKraft clamshells to showcase your jewelry. The curves shapes and eco aesthetic complement the natural beauty of handcrafted jewelry. We offer black die cut inserts that you can customize for rings, necklaces, bracelets.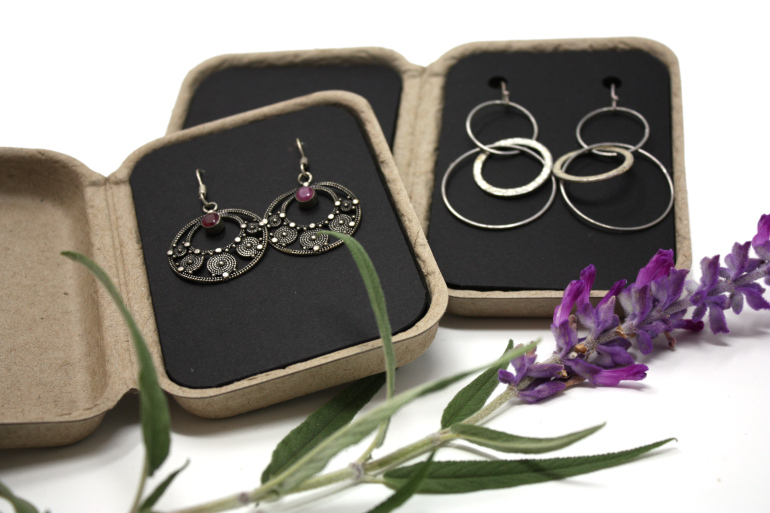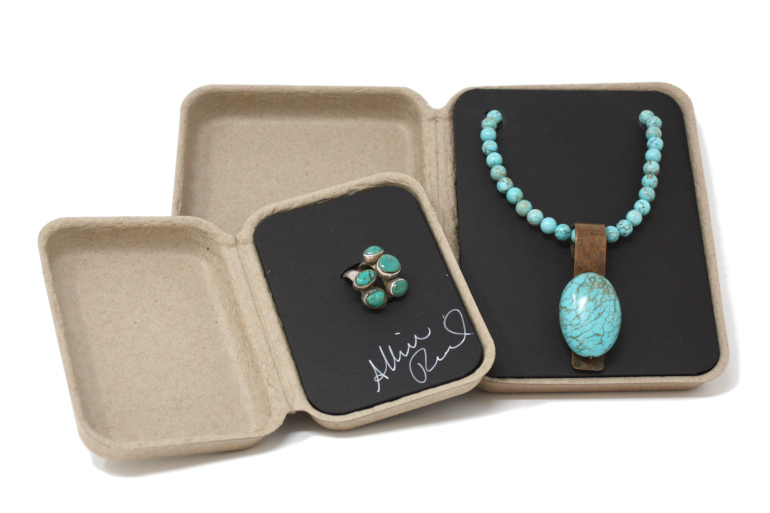 Jewelry Packaging Supplies
Our GreenKraft boxes are an elegant and environmentally friendly alternative to traditional jewelry boxes and have a very tactile aesthetic, similar in beauty and texture to handcrafted jewelry. Unlike traditional jewelry boxes, all the corners are rounded to give them a very organic, yet sophisticated appearance. They are easy to personalize with colorful wrap around paper sleeves and printed labels. Our GreenKraft boxes appeal to customers seeking quality, creative and beautiful packaging.
Personalize your jewelry boxes with colorful wrap around paper sleeves (belly bands / cigar bands) and printed labels. Refer to our list of online digital printers or visit your local copy or print shop to make your own labels or paper sleeves.
Our GreenKraft clamshells are easy and fun to customize. Here are a couple "Do It Yourself" tips and suggestions. Have fun and be creative!