New GreenKraft clamshell designed for A2 cards and envelopes. A creative alternative to traditional stationery boxes.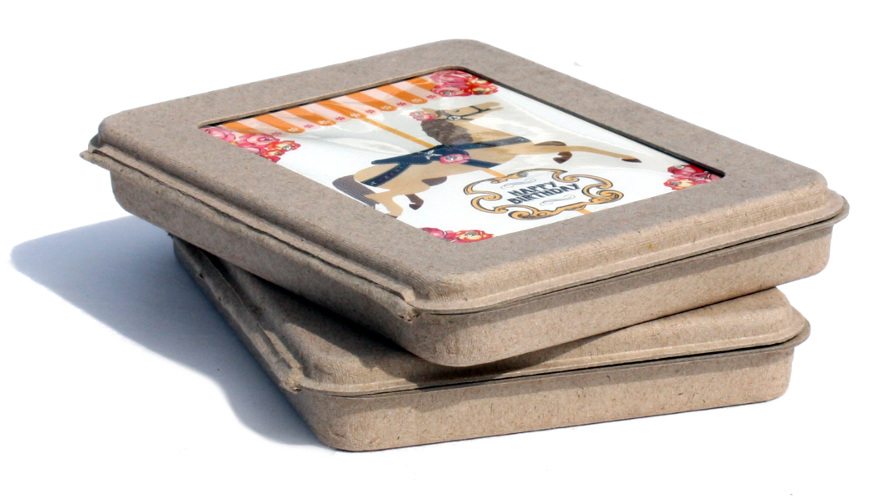 Great for eco-friendly designers and letterpress printers!
Same great style as our other GreenKraft clamshells. Made from recycled cardboard and 100% recyclable. No bleach. No dyes. No glue.
A2 Cards & Envelopes
4 x 6 Photographs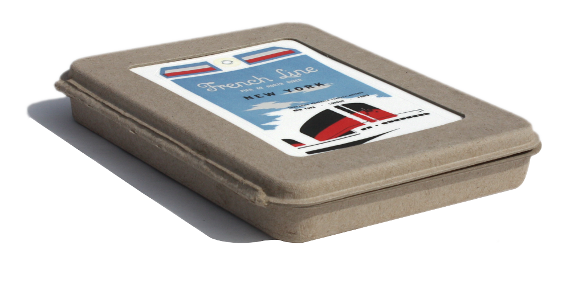 Packaging Tips
Protect the top card from getting dirty by inserting a plastic/acetate sheet on top or use a plastic sleeve for the 1st card.
The cards look best when they are snug against the top on the clamshell. If there is extra space, just place a piece of filler, such as cardboard, under the cards.
The clamshells do not have a latch or closure. We recommend using a label along the side, a wrap around sleeve, ribbon or rubber bands to secure.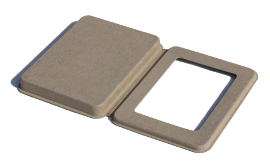 Branding & Product Info
Plenty of room on the back for branding and product info