Heidelberg Windmill Press – The Beauty of Analog Printing Technology
In the fast-paced world of modern printing, where digital technology reigns supreme, there exists a timeless gem that continues to capture hearts and produce exquisite results. We proudly introduce you to "Heidi," our beloved 1951 Heidelberg Windmill Press, a behemoth weighing in at a staggering 5,000 pounds of pure printing prowess.
Before the advent of computers and digital printing, letterpress equipment like the Heidelberg Windmill was the unsung hero of the printing industry. These mechanical marvels were the cornerstone of every print shop, producing newspapers, books, business cards, and countless other printed materials that shaped the way we communicated. (more on info at the International Printing Museum).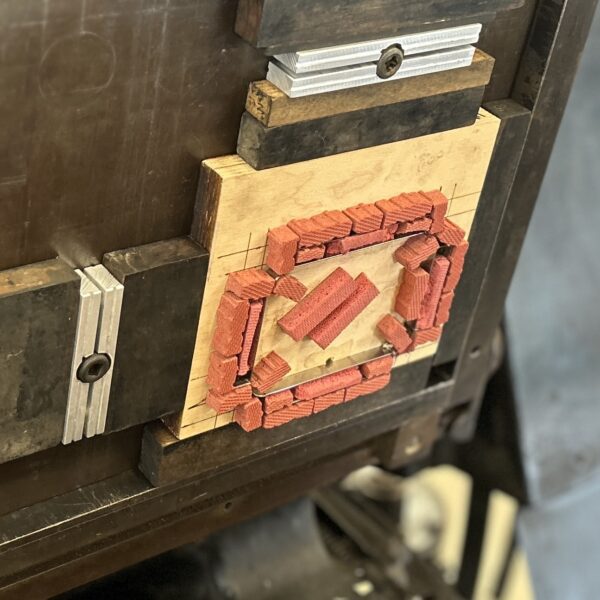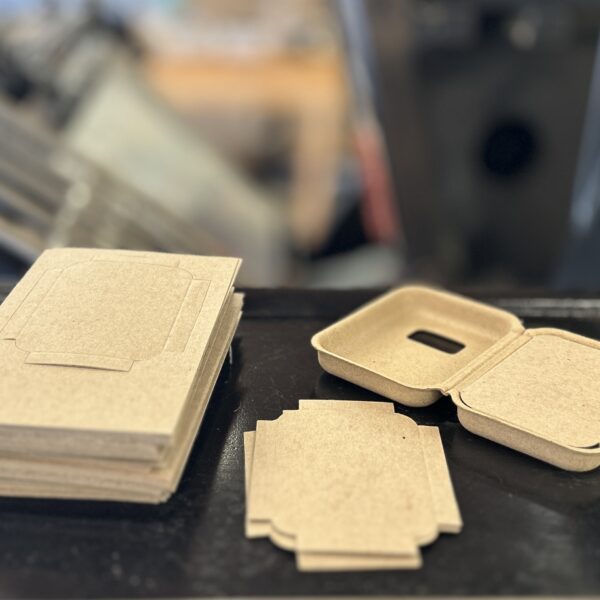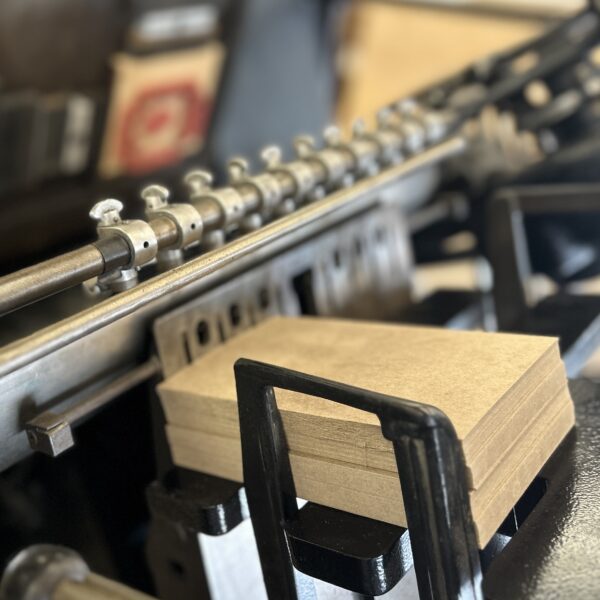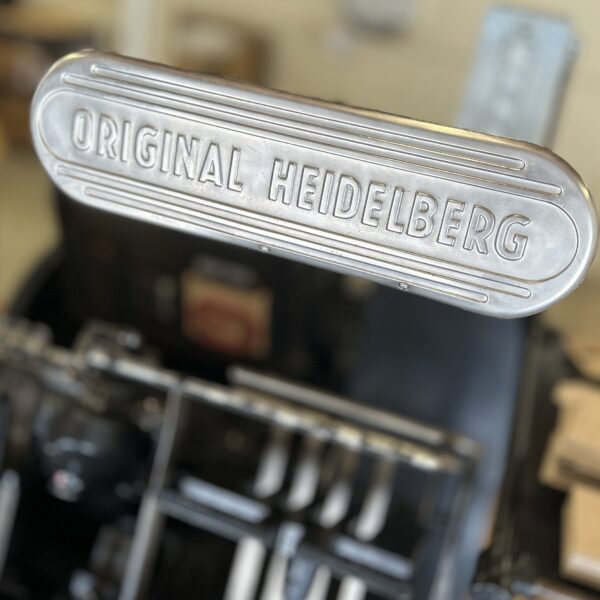 Vintage Heidelberg Windmill Press
Our Heidelberg Windmill, affectionately known as "Heidi," stands as a living testament to the craftsmanship and engineering brilliance of an era gone by. Manufactured in 1951, this vintage printing press embodies the essence of precision and durability. Its robust construction allows it to endure the test of time, effortlessly performing the task it was designed for – printing with unparalleled quality.
Despite being over seven decades old, "Heidi" continues to hold her own in our printing arsenal. Her unwavering reliability and the exceptional quality work are a testament to the enduring legacy of analog printing technology. She reminds us that the old ways of doing things can still shine brightly in the modern world.