Custom Branding, Foil and Inserts
Three Great Ways To Customize Your GreenKraft Clamshells
Custom options with order minimums in the hundreds, not thousands.
These easy and distinctive options are the perfect answer for small volume customized packaging projects. More affordable set-up costs, shorter lead times and smaller order minimums than fully customized packaging.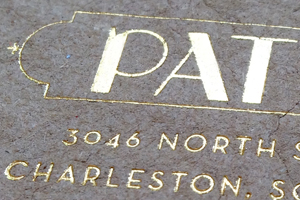 FOIL PRINTING
Add a little sparkle to your packaging with colorful foil printing. Lots of foil colors to choose from and an affordable custom option.
Contact Rick Shearer at Oliver Brinn Letterpress
Email: letterpress-man@sbcglobal.net
Tel: (765) 891-0179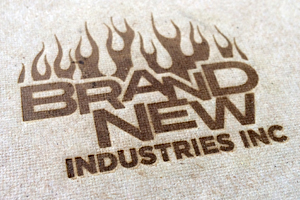 BRANDING
Print your logo with a heated branding iron. No ink required, just heat and a little pressure. The GreenKraft clamshells respond really well to branding irons and produce a very natural and rustic impression. Purchase your own branding iron or let Brand New take care of it for you.
Contact Brand New Industries
Website: www.brandnew.net
Tel: (800) 964-8251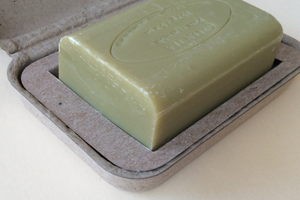 DIE CUT INSERTS
Create a custom fit for your products with die cut inserts. Choose a standard recycled paper/cardboard chipboard or add color with a full range of papers. Custom printing and graphics are also available.
Your Local Letterpress Printer
You can also check with your local printers to see if they can provide the services for you. Your best bet are specialty, letterpress print shops. Check the listings on Briar Press, a great resource for finding letterpress printers.