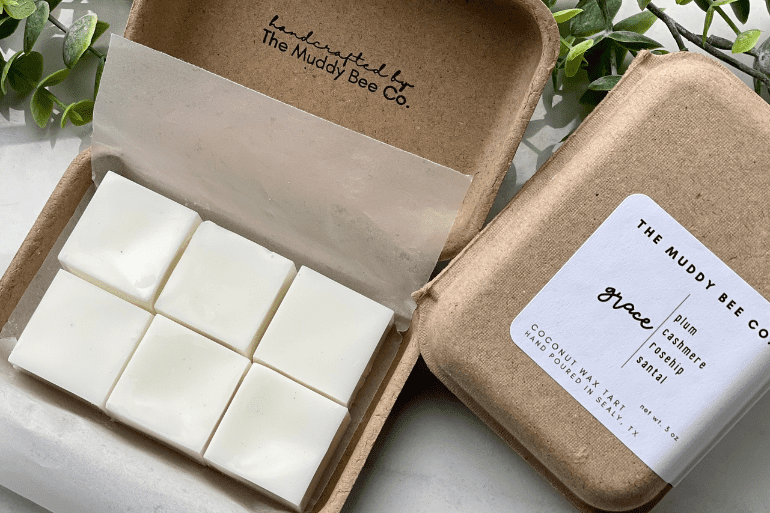 Coconut Wax Melts and Soap Bars –
Samantha Moeckel, the owner of  The Muddy Bee, is a small-town momma who wants to make this world a better place for her children and the generations to come. On Saturdays,  she packs up her car and travels all over Texas to farmer's markets to share her creations with the world. Her products range from candles, coconut wax melts, soaps, skincare, beeswax wraps, and handmade jewelry. Samantha's favorite ingredient to use is the coconut– it has diverse usage with hardly any environmental impact. The Muddy Bee coconut wax is RSPO-certified and it is enhanced with high-quality, natural ingredients making it firmer to use. All of the fragrance oils are naturally processed – making them free of phthalates, mutagens, and carcinogens.
As a child, nature was Samantha's best friend. She was always on an adventure, making friends with all the critters (even the scary ones). This is why she strives to reduce the use of plastics, harmful chemicals, and unsustainable materials in all of The Muddy Bee products.
When it comes to packaging her product, it's essential for her to continue an eco-friendly mission. SPI packaging checks all the boxes and they are so aesthetically pleasing! She loves being able to deliver a product that is natural and Earth-friendly; from the product itself to the container that holds it.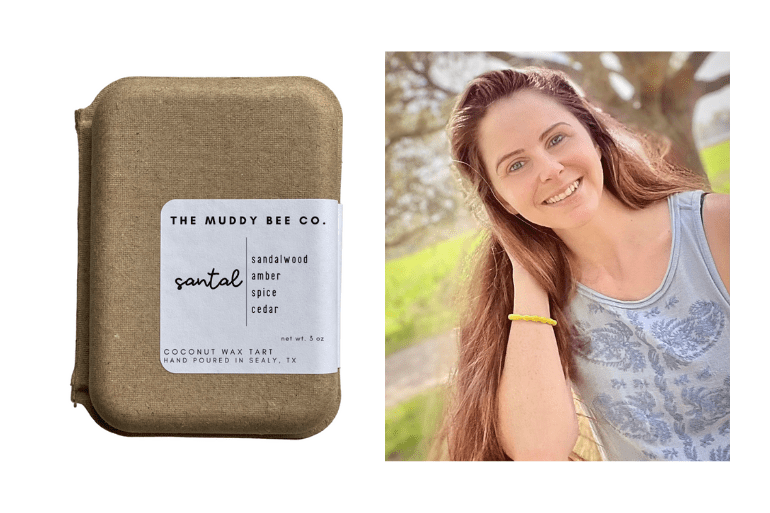 Samantha Moeckel
"We love the planet and you"