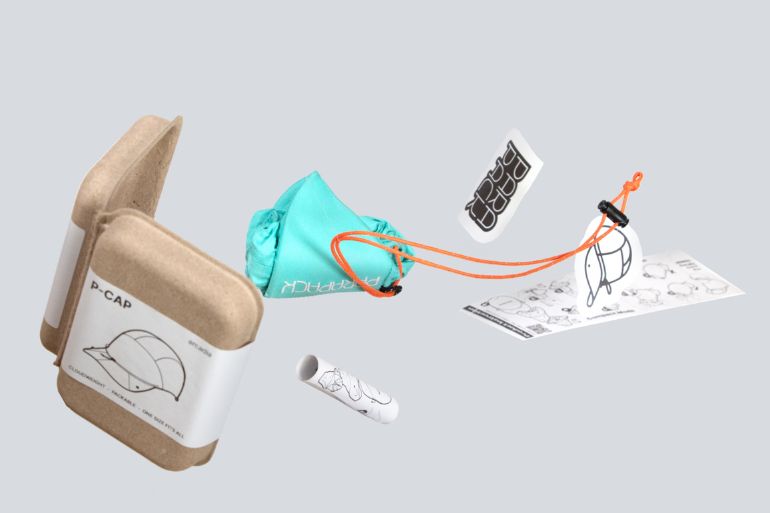 Compact Baseball Caps
Parapack.co was launched in November 2021 by Ian Hughes (Industrial Designer) and Jai-Yu Fu (Architectural Designer), a husband and wife team who were eager to share with the world their first product: P-Cap; a cloud-weight, packable caps that are shareable among all noggin sizes! The same compact baseball caps fit adults and kids, packs down in seconds, and transforms into an instant pouch. This is all thanks to the cap's unique cord mechanism and multifunctional visor design.
For the packaging design, they really wanted something that is plastic free & 100% recyclable. Not only that, but something with minimal style, capturing the size of the product without wasted space. They found that the GreenKraft clamshells worked perfectly within their budget and the label method they chose to use to tell the product story. Overall, Ian and Jai-Yu loved that the GK-001 looks like a space capsule, similar to their product when it's in its packed-up mode.