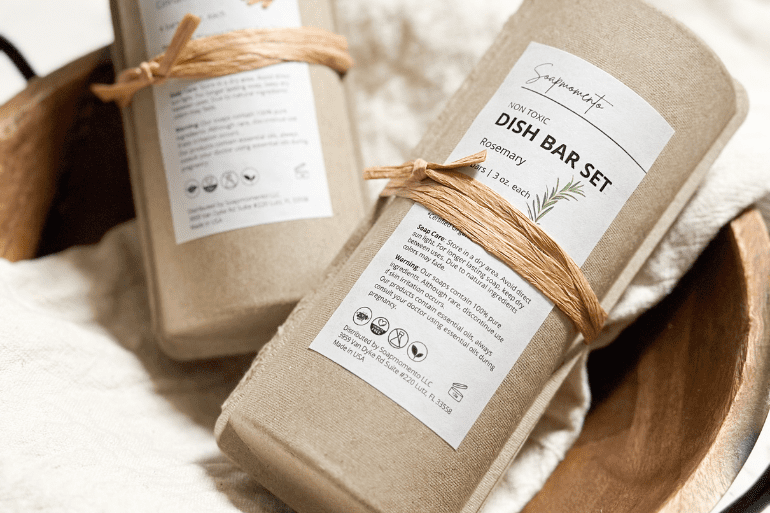 Plant-Based Dish Soap –
Soapmomento is a family-owned small business that makes plant-based and hand-made soaps. They also make zero-waste shampoo and bubble bars from all-natural ingredients. All of their products are formulated with nourishing organic herbs and plant-based oils. They proudly only use colors from nature and fragrances from 100% pure essential oils. 
Simple. Clean. Sustainable. 
Beautifully packaged in our GreenKraft clamshells. 
Currently available on Etsy!
soapmomento.etsy.com

Website coming soon!