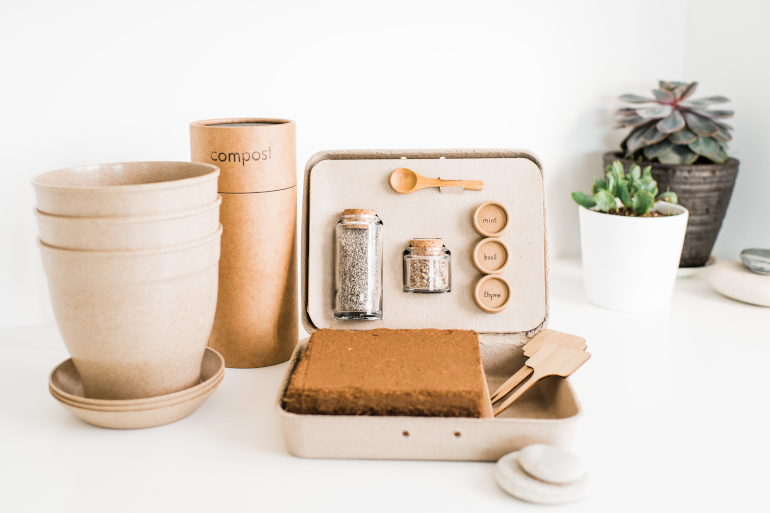 Steady State Garden Kits –
A curated selection of Garden Kits are available as "thank you" gifts on Steady State's Kickstarter campaign.  The kits include everything you need to start a home kitchen garden – upcycled plant food, vegetable seeds, potting compost and planter trays. Support the campaign and receive your own Garden Kit today!
Steady State is an innovative new company located in Madison Wisconsin. They are commitment to helping keep our waters healthy & producing high-quality, sustainable-sourced fertilizers. Phosphorus is an essential plant nutrient, AKA: without it, plants can't thrive. However, sometimes phosphorus finds itself in our waterways and can cause a variety of environmental problems (algae blooms, mass fish kills, and dead zones in oceans and lakes).  Steady State has developed a technology that recovers phosphorus in a pure form. By converting that phosphorus into a fertilizer it creates a closed loop – a circular economy of phosphorus.