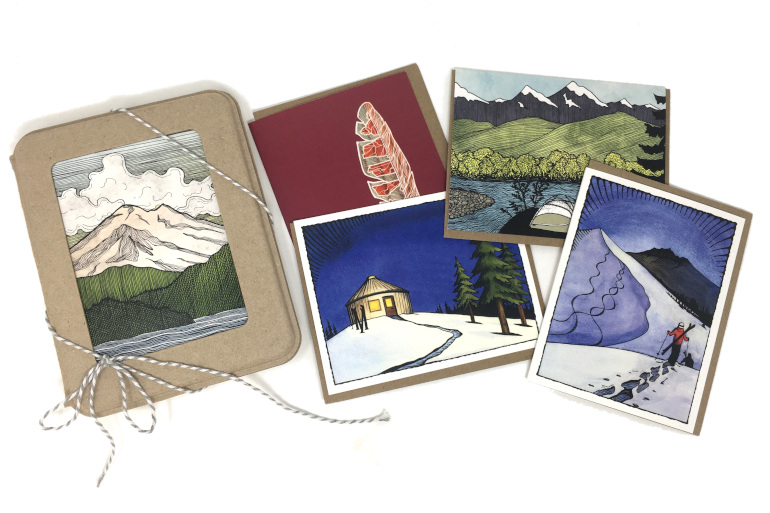 Red Umbrella Designs: greeting cards –
Share your love of family & friends with old-fashioned hand written greeting cards from Red Umbrella Designs.  Create a customized box set from a selection of nature inspired original artwork. Choose from whimsical animal friends, scenic mountain vistas and colorful designs.
You will also help support a team of talented and creative women.  Red Umbrella Designs is owned by Baylie Peplow, with help from Lexie Hoffman and Geena Pietromonaco.
Red Umbrella Designs offers an assortment of note cards, apparel, paper goods, children's products and home goods.