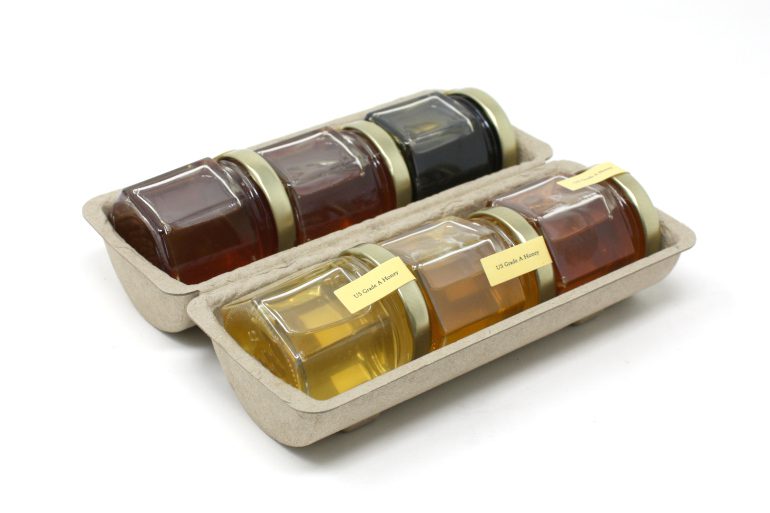 Heavenly Honey  Company –
Our hometown honey – Heavenly Honey Company –  sells an assortment of honey that reflects Ojai, an agricultural valley filled with orange and avocado groves and nestled in the coastal foothills north of Los Angeles.  The weather, location and flora all influence the honey's individual character. 
The sweet and fragrant Orange Blossom honey is a classic here in the Ojai Valley, home to citrus groves and the famous Pixie tangerines.  The native California sagebrush produces beautiful and mild Sage honey with a faint nostalgic aroma for anybody familiar with the coastal hills of Southern California.  The dark and thick Avocado Blossom honey is reminiscent of a rich and earthy molasses. 
To appreciate the full range of flavors, try ordering a selection of the 2oz jars or visit the tasting room in downtown Ojai.