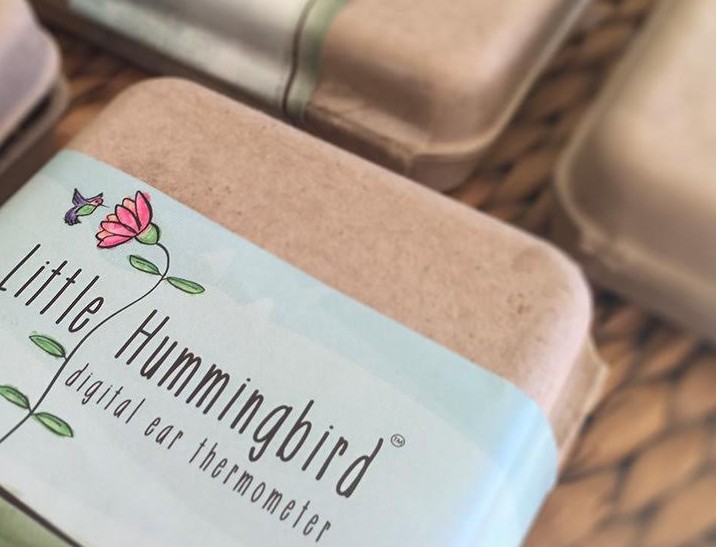 Little Hummingbird Digital Ear Thermometer –
It's safe. It's FDA approved. And It's mother and pediatrician approved. No one wants a loved one to be be sick, but when it does happen you want to care for that special someone with reliable equipment. The Little Hummingbird will do what it's designed to do so that you can focus on caring! The Little Hummingbird Digital Thermometer is nimble, ergonomic and swift.
Thermometers are packaged in our GreenKraft clamshells with a bed of raffia filler and secured closed with a wrap around paper sleeve. Our GreenKraft clamshells help make packaging easy for companies of any size.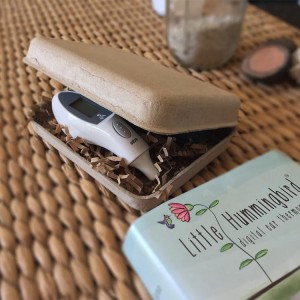 Packaging Materials
Medium GreenKraft Clamshells (GK-003)
Custom Printed Labels
Shredded Paper Raffia Filler