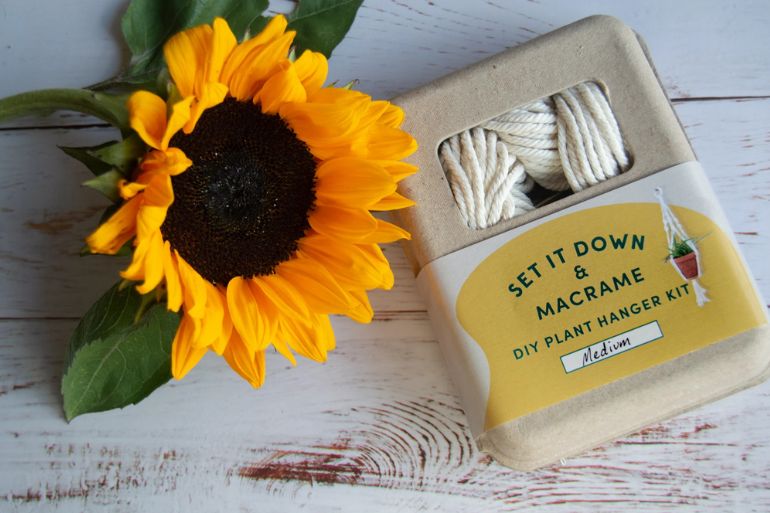 Set It Down – DIY Macrame Kit
Allie Cunningham is the founder of Set It Down. Set It Down aims to motivate adults to set down their screens and gain more meaningful experiences. Fun products like DIY Macrame Kits and puzzles, work to get hands and minds creating. Allie started this business after living in a small mountain town near Telluride, Colorado. She realized that her free time was spent on her screens, rather than exploring the incredible wilderness right at her fingertips.
When it came to sourcing the materials for her products, she knew that she wanted the most eco-friendly packaging. Each of her DIY  Macrame Kits is made right here, in the USA.  The kits are neatly packaged into the GreenKraft GK-004 Clamshells. This packaging allows customers to see the macrame materials within the kit. A wrap-around label brings it all together and makes this DIY Macrame Kit shelf-ready. The high-quality materials, plus the sustainable, plastic-free packaging is a great selling point for both her wholesale and retail customers!
Allie hopes that these small, creative products, from Set It Down, will get adults interested in new hobbies. Showing them activities that will help them achieve a better screen-life balance.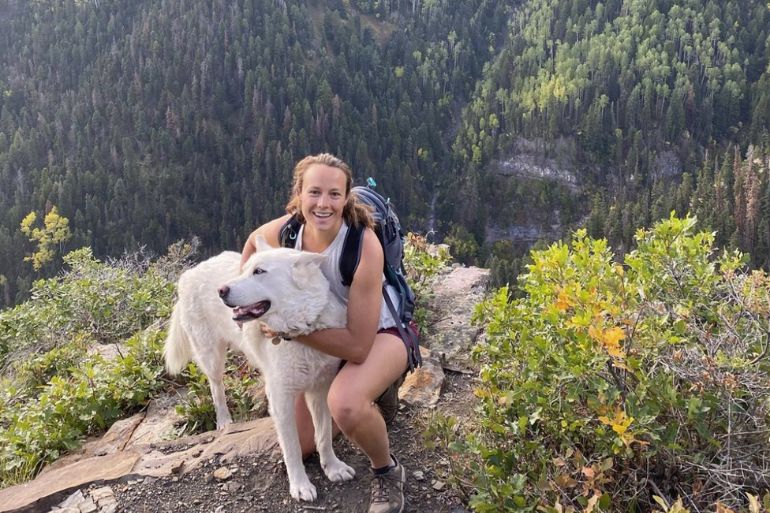 Allie Cunningham
Founder, Creative, Adventurer