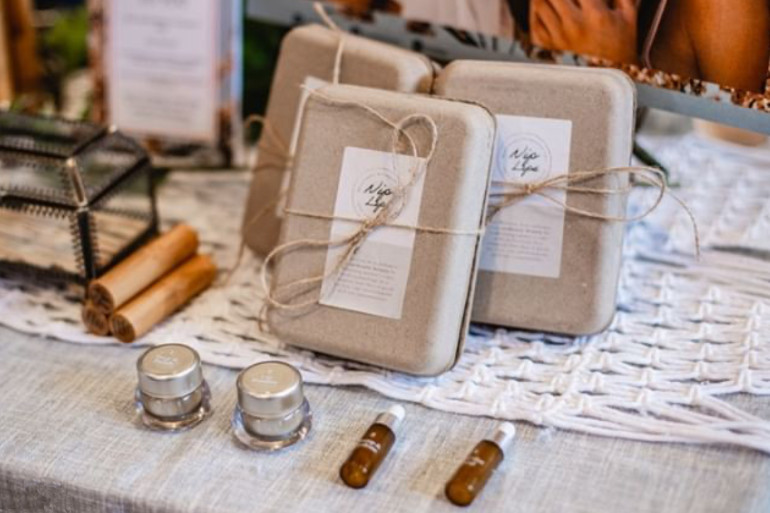 Vegan Beauty Products –
NipLips™ offers clean and vegan beauty products with an innovative lipstick color matching system.   NipLips™ believes that the perfect lipstick shade has nothing to do with this season's color trends and everything to do with…  your nipples.  That's right. To find the perfect nude lipstick, just check under your shirt. NipLips™' mission is simple — to enhance your authentic beauty by combining nature's cues with technology in a cosmetic line that is good for you, the environment and our communities.
To keep your lips smoother, plumper and hydrated,  NipLip™ offers a Transformation Kit with a simple 4 step process using all natural products.   The kit is beautifully packaging in our medium GK-003 clamshells with a custom die cut insert.