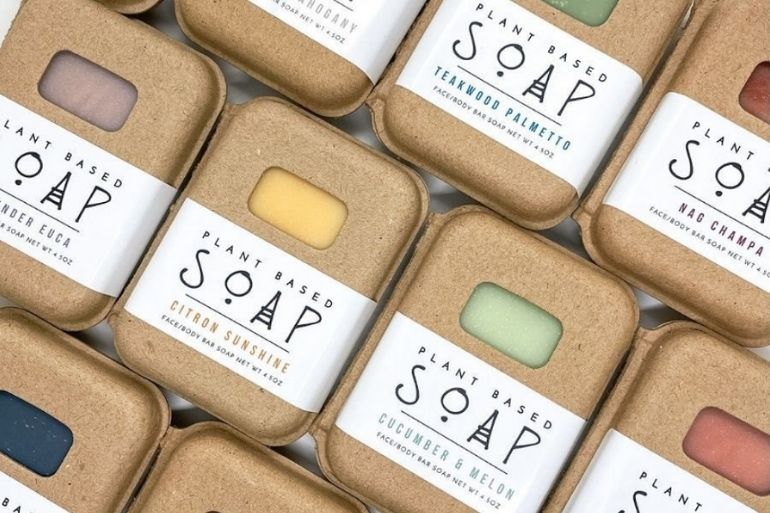 Plant-Based Vegan Soap –
Vibey Soap Co definitely has a good vibe going with their assortment of eco-conscious and plant-based vegan soaps available in a rainbow of colors and scents.  From Cucumber & Melon to Almond Mahogany, all the soaps are vegan — and wrapped in our plastic-free clamshell packaging.
Vibey Soap Co. bars are made in small batches using the traditional cold process method of soap making. Each bar cures for 6 weeks to ensure a hard, long-lasting bar of soap with a rich, bubbly, creamy lather suitable for the face & body. Skin is left feeling clean, nourished & comfortable.
In addition to their soap collection, Vibey Soap Co has a full assortment of skincare products including bath bombs, beard balms, serums, lotion sticks, sugar scrubs and roll on perfume.