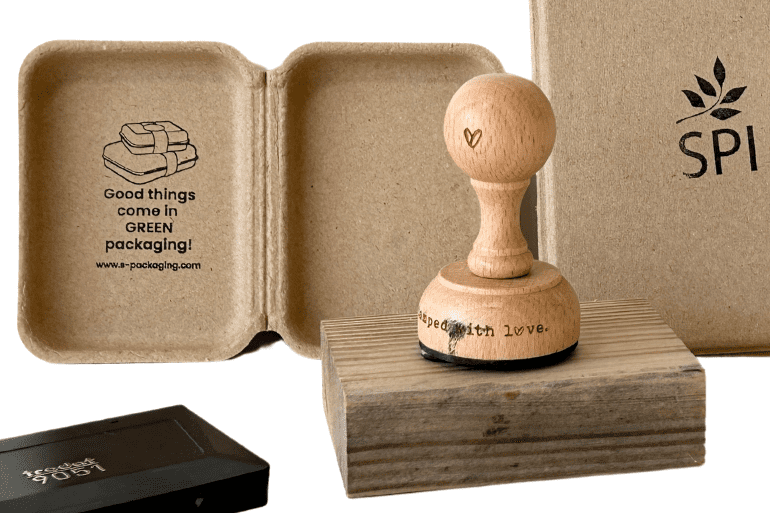 Branding Your Packaging with Ink Stamps
When it comes to branding your packaging, ink stamps are a game-changer. Their simplicity, versatility, and affordability make them a practical choice for businesses and projects of all sizes.
Alternative to Custom Debossing
One major advantage of using stamps is that they provide an easy alternative to custom debossing. At SPI, we offer custom debossing of your logo or design on our stock GreenKraft clamshells. However, the tooling cost, minimum order quantity, and lead times associated with debossing can be prohibitive for many small businesses or small projects. In contrast, ink stamps offer a straightforward approach that can fit any budget. All you need is a stamp and an ink pad. You can order custom-made rubber stamps at reasonable prices or find pre-made stamps that suit your branding needs.
Stamping GreenKraft Clamshells
Our GreenKraft clamshells, which are made from recycled cardboard, work well with standard inks and stamps. So, if you're concerned about the compatibility of ink stamps with eco-friendly packaging materials, rest assured that our clamshells are a perfect match.  You may also want to investigate different eco-friendly inks, such as soy and vegetable-based inks – or inks made from algae.
Uniform Branding
Another advantage is the ability to achieve uniform branding. Once you've created your stamp, you can easily replicate the design on all your packaging materials. This ensures a consistent brand image across your product line, enhancing recognition and trust among your customers. Moreover, stamping your packaging is a quick and efficient process.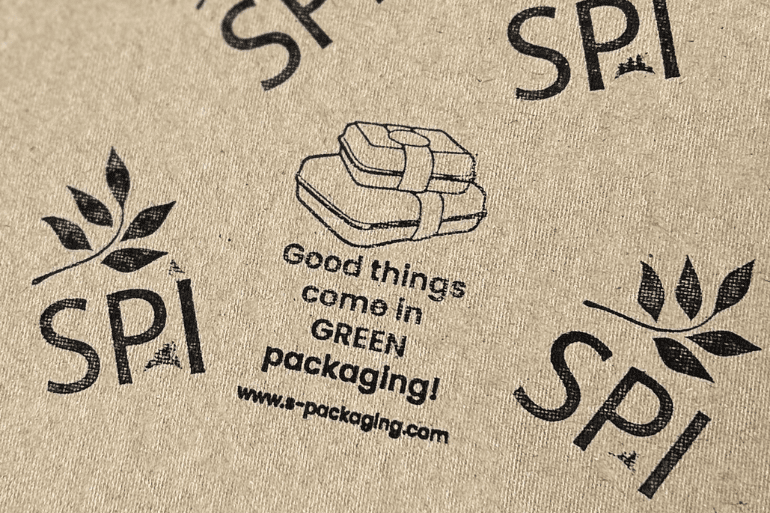 Order Custom Stamps
Many options available:
SPI is not affiliated with these companies.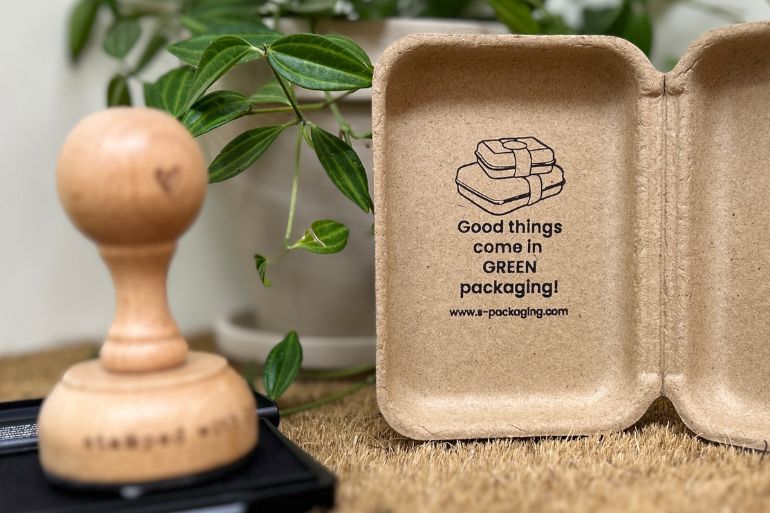 Logo & Branding
Ink stamps are an easy, affordable and versatile way to brand your packaging!
A great choice for businesses and projects of all sizes.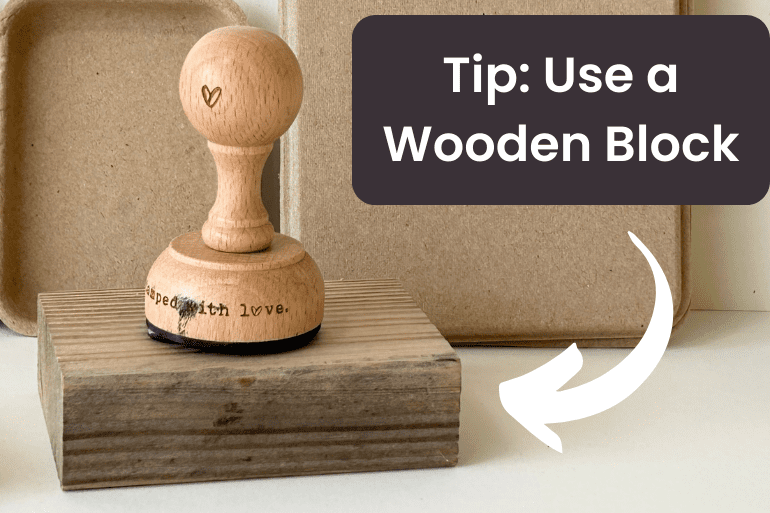 Stamping Tip
To avoid damaging the clamshell, place a wooden block under the clamshell.  The block will support the clamshell when you press down.