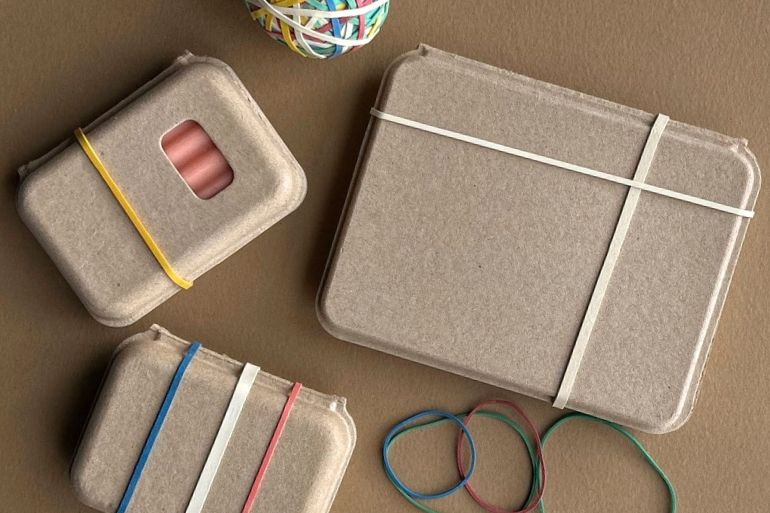 Rubber Bands are a Fun and Versatile Closure Option
We love using rubber bands with our GreenKraft clamshells. Don't let their simplicity and low cost fool you. They can make your packaging design stand out with a unique and playful twist.
They are versatile and colorful. You can find bands in many colors and sizes to match your clamshell and your product. You can also use printed bands with your company's logo and website for a more custom look.
They are easy to use and reuse. You can quickly and securely close your clamshell with a band and open it again whenever you need to. This is ideal for packaging items that you want to store and protect in the original clamshell.
They are budget-friendly and widely available. You can get them at a low cost and find them in many places, such as office supply stores, craft stores, or online.
You can use traditional bands or x-shaped corner to corner bands for your clamshell packaging. The x-shaped design provides a more snug fit and prevent the clamshell from opening accidentally.
You can use them to create a simple and minimalist packaging design, or a colorful and playful packaging design.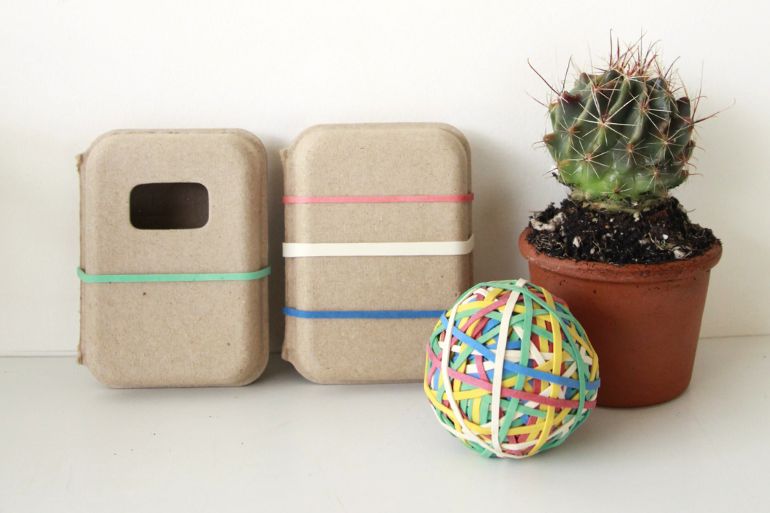 Band Suppliers
Here are a couple sources to purchase.  Note: we do not have relationships with any of these companies.
Materials:
Rubber bands are made of different materials depending on their quality and purpose. Natural rubber is the most common material and it comes from the latex sap of rubber trees. Natural bands are flexible, durable, and biodegradable. Synthetic rubber is another material that is used. Synthetic bands are made of compounds such as EPDM, synthetic polyisoprene, or silicone. These compounds have special properties that make them suitable for certain applications, such as heat resistance, anti-microbial, or latex-free. The percentage of rubber in a band affects its performance and longevity. The higher the percentage of rubber, the more elastic and long-lasting the band is.