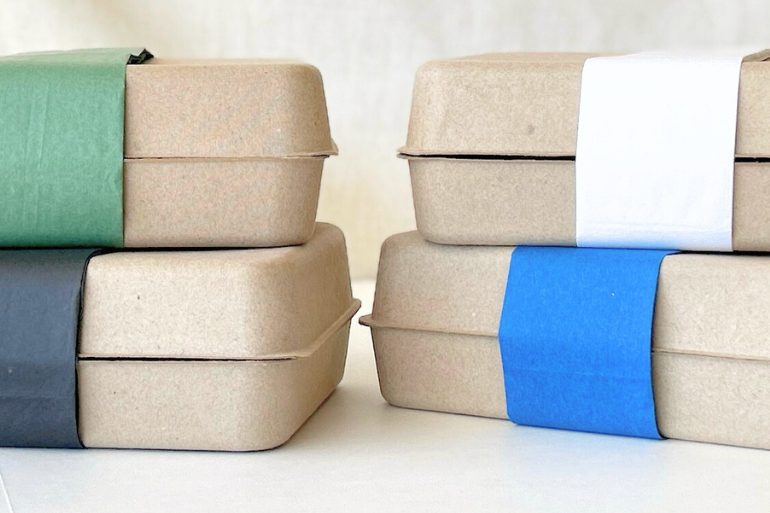 Simple and Beautiful Tissue Paper Sleeves
Tissue paper, a lightweight and delicate paper, comes in a vibrant array of colors and patterns. This versatile material serves multiple purposes, from safeguarding fragile items to enhancing the aesthetics of gift bags or boxes. However, its utility extends beyond the interior of packages; it can also be employed as an eye-catching decorative band or sleeve for the exterior of your packaging.
Thanks to its generous dimensions, wide range of colors, and cost-effectiveness, tissue paper sleeves are ideal solution for our larger GreenKraft clamshells . To do so, simply fold it to your desired width and wrap it around the clamshell. You can then secure it in place using decorative tape or a self-adhesive label.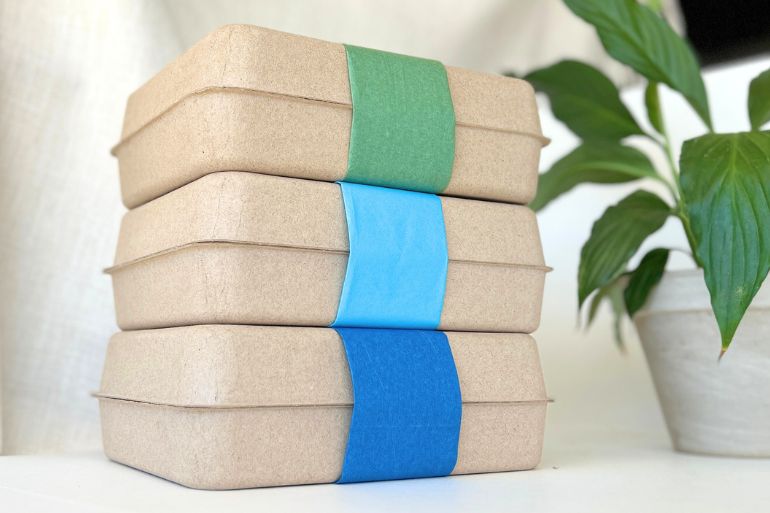 Sustainability
For a sustainable option, search for tissue paper that is Recyclable and Compostable.  For patterns, search for designs printed with Soy-Based Inks.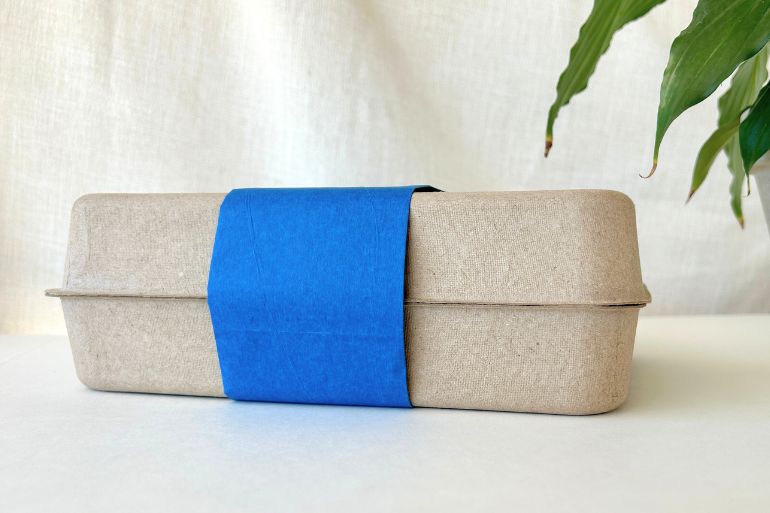 Standard Sizes
Standard Tissue Paper is wide enough to use as a band around our largest clamshells. Standard sizes are 15″ x 20″ and 20″ x 30″.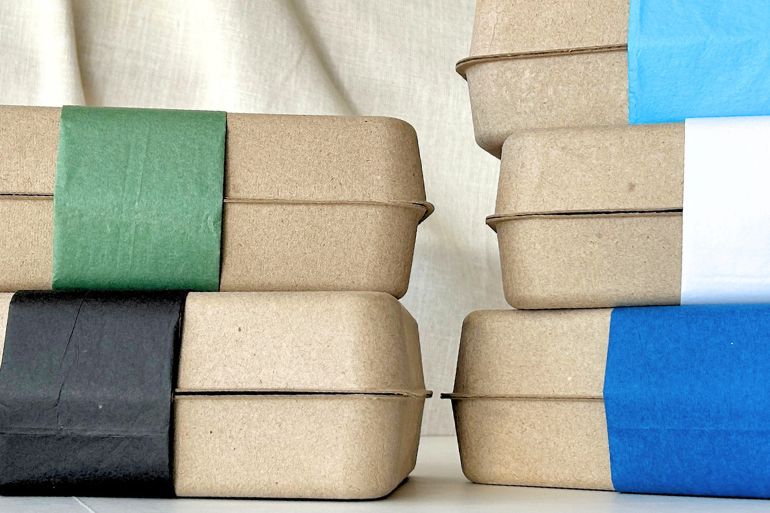 Colors & Designs
Tissue Paper is available in a wide assortment of vibrant solid colors and printed designs.