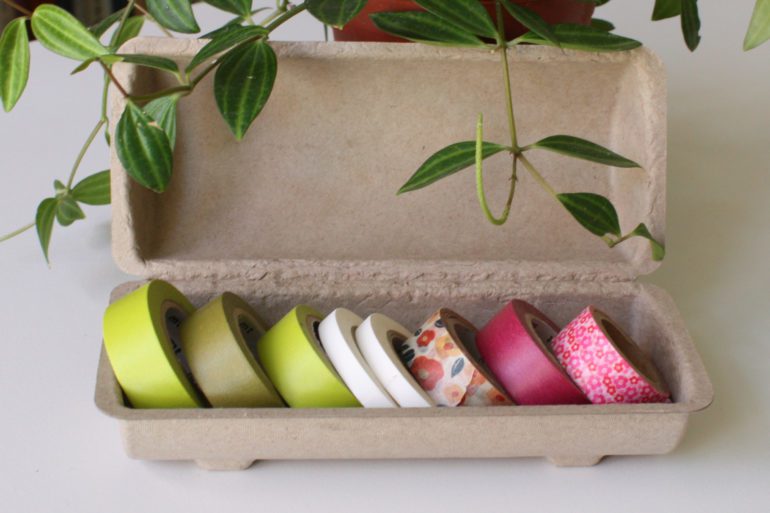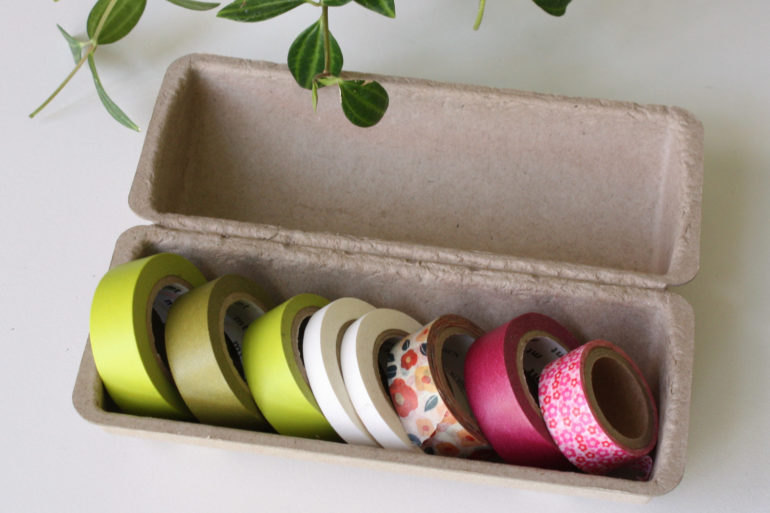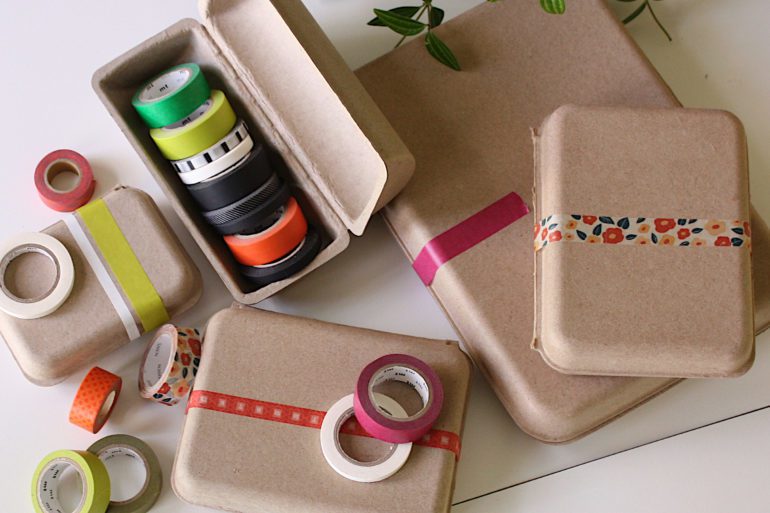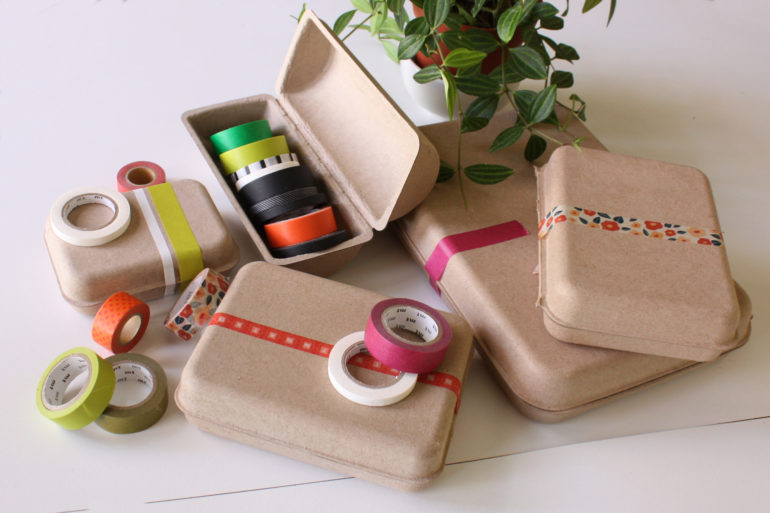 Colorful, fun & creative masking tape –
We are in love with Washi Tape – the colorful and decorative Japanese rice paper tape.  It comes in a full rainbow of colors and patterns. You will fall in love with the possibilities.  The tape is easy to tear (no scissors needed), but strong enough to keep the clamshells securely closed.  It adheres well to the clamshells, but doesn't leave a mark or tear the surface when you remove it.   Use a splash of solid color for a more modern & stylized design, or let your wild side show with bright colors and patterns.
History
Washi Tape was developed by the Japanese industrial masking tape company – Kamoi Kakoshi Co., Ltd.  Their thin and strong masking tape was found to be really versatile and in 2007 they launched a line of artistic craft tapes.  Since then, the world of washi tape has exploded with colors and patterns, including collaborations with well known artists and designers.  In the US, MT Tape is distributed by Sweet Bella, but also resold at local arts & craft retailers.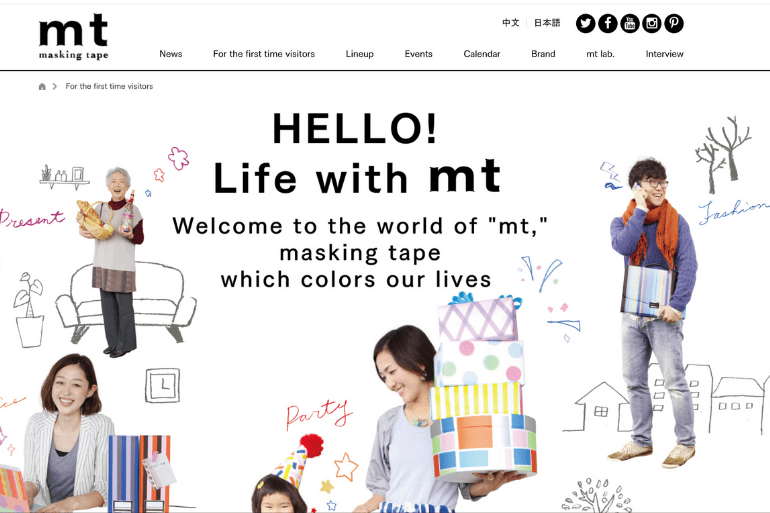 Visit MT Masking Tape's website for more info, photos & videos: