Flash Drive / USB Packaging for Photographers
Make an impression! Choose SPI's GreenKraft Clamshells to package your USB drives.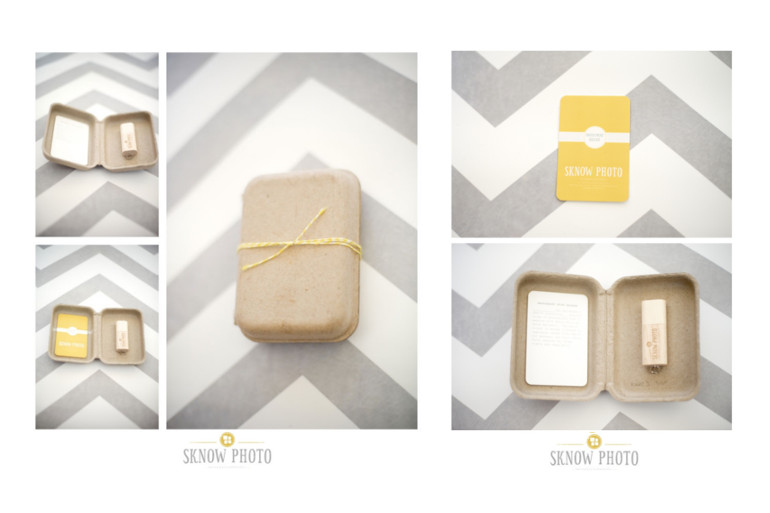 Sknow Design
Sarah Mitchell from Sknow Design recently re-branded her USB Packaging using GreenKraft clamshells. Sarah uses a wooden USB drive, yellow bakers twine and a colorful print release card that fits perfectly on the inside cover of the small GreenKraft clamshell. The overall aesthetic is organic and sophisticated. We think it is just fantastic!
For more photos and info visit Sknow Photo Blog