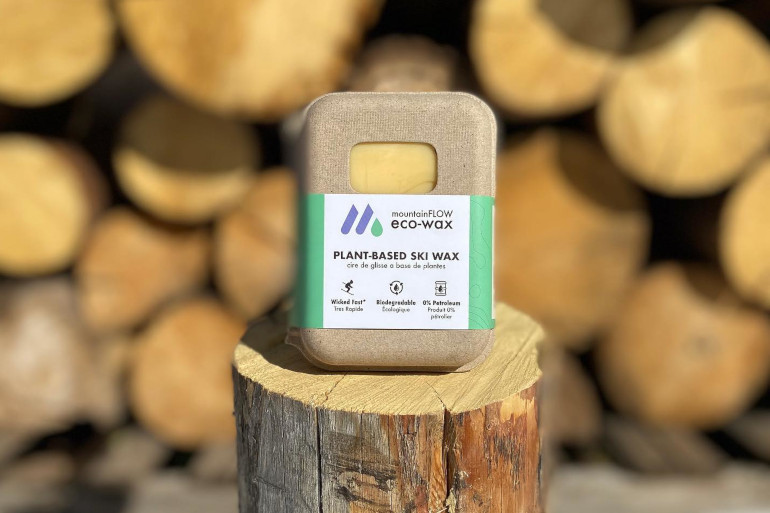 MountainFLOW Eco-Wax: Plant Based Ski Wax –
MountainFLOW makes eco-friendly ski waxes designed for skis, skins and topsheets. Their Anti-Stick Spray and Skin Wax are all water-based, non-toxic, and non-hazardous.  Most ski wax is made from petroleum by-products and mountainFLOW has 0% petroleum!  This is important because ski waxes rub off in the snow and every spring, when the snowpacks melt, the wax residues quickly ends up in our rivers and lakes.
MountainFLOW's mission was to provide a simple and eco-friendly way to improve the skiing experience.  In 2017 they began testing all-natural base waxes that were easy to apply and was non-hazardous to the environment. Today they have a line of biodegradable, water-based and all-natural ski wax products including sprays, rub on skin waxes, quick waxes and hot waxes.